Vision
To become a leading expert in the field of pharmaceutics with comprehensive knowledge on various emerging areas and to attain competency in skills and to cater the healthcare as well as career prospects.
Mission
1. Engage to gain knowledge on emerging areas of pharmaceutics/pharmaceutical technology/biotechnology and other allied fields.
2. Impart training for attaining skills on various pharmaceutical operations/ formulation strategies/ quality control and packaging to meet industrial needs.
3. Encourage innovation and motivate continuously to develop novel formulations to cater to the societal needs.
4. Encouraging research collaborations with various universities and pharmaceutical industries.
5. To actively pursuing funding from external sources viz., UGC, DST, DBT, AICTE etc.


Objectives
1. Ensure the implementation of innovative teaching methods and learning practices viz., practical demonstrations, organizing journal clubs, computer simulations, quiz and to conduct group discussions periodically.
2. Encourage the students and faculty to participate in skill development programs, short term courses or MOOC's for upgrading their knowledge on emerging trends in pharmaceutical technology.
3. Acquiring skills to optimize the formulations with quality by design (QbD) principles and developing polyherbal and nutraceutical products.
4. Motivating the students and faculty towards innovative things and taking up mini- projects/by Govt. funded projects.
5. Encouraging the faculty and students of this institute for undergoing training programs/seminars / workshops/short term course on advances in pharmaceutical technologies conducting within elsewhere also.
6. To provide financial aid to students and research scholars through earn while you learn (EWYL) scheme so as to meet their personal expenses during studying period.
7. To provide teaching assistantship/lab assistantship or research assistantship to students for financial help.
8. To mentor and encourage students to become entrepreneurs by using government schemes/ private partnerships.
9. Engaging in cross sector development activities to create awareness on health aspects in the areas communicable diseases adverse drug reactions, side effects and drug interactions among the masses.
10. Encourage innovative ideas in the development of novel formulations and incubate tem to cater societal needs.
Activities
• Preformulation studies for solids, liquid orals.
• Drug Solubility studies or phase-solubility studies.
• Dissolution medium development of poorly soluble drugs.
• Solid dispersions to improve dissolution rate.
• Drug – Excipient Compatibility studies: DSC/ FT-IR / HPLC / HPTLC.
• Biological Microscopy (Powder/liquid/ smear/solution).
• Foldscopefor identification of specimen, smears, diagnostic stains.
• SDS-PAGE for identification and isolation of proteins.
• PCR processing for DNA.
• Developing a spray dried products.
• Filling aerosol preparation using Aerosol filling machine.
• Fluidized-bed coating for controlled release formulation.
• Suspensions / Emulsions.
• Tablet compression specify details of size.
• Design and development of Sustained and controlled formulation (tablets).
• Formulation of Fast disintegration tablets.
• Disintegration test for fast disintegration tablets.
• Tablet coating by RD coater.
• Quality control tests for pharmaceutical products.
• Granulation or pellets using Kalweka all-purpose machine.
• In vitro drug release studies or drug diffusion studies for drug delivery systems.
• Developing dissolution medium for poorly soluble drugs.
• Dissolution rate test studies for solid and suspensions.
• Formulation of liposomes/niosomes.
• Microencapsulation of drugs or volatile oils.
• Fabrication of Transdermal patches / oral films.
• Design and development of Nanoparticles.
• Developing herbal Gelsand herbal soaps.
• Micro-emulsions.
• Optimization of formulations by Design Expert.V.11 software.
• Anti –bacterial activity / Anti-fungal activity.
• Determination of Minimum Inhibitory Concentration of antibacterial substances.
• Test for sterility.
• Anthelmintic activity.
• Anti-oxidant property.
• Isolation of bacteria / fungi.
• Biochemical characterization of isolated microbes

AREAS OF RESEARCH
• Studies on the development pharmaceutical excipient from natural sources.
• Investigation of herbal formulation.
• Development of nanoparticle drug delivery systems.
• Development of vesicular systems.
• Application of pharmaceutical optimization and QbD principle in drug development.
• Designing self-emulsified drug delivery systems.
• Isolation of plant DNA and characterization by Gel/PAGE Electrophoresis.
• Fabrication of oral flash films.
• Developing multi-particulate systems by pelletizer and fluidized bed processor.
• Studies on aerosol product development.

LABORATORY FACILITIES
• Aerosol filling machine
• Spray drier, cronimach machinery, Mumbai.
• Foldscope, Foldscope instruments
• Wee 32 PCR thermal cycler and HI- UV Max, HimediaPvt.Ltd, Mumbai.
• Olympus Binocular Research Microscope with camera, Dewinter capture pro 4.6.
• Pelletizer -Kalweka All –purpose machine.
• Tablet hardness tester automatic, Lab India, Mumbai.
• Laminar air flow cabinet, Kemi Laboratories.
• Ultraturrax homogenizer, IKA.
• Sophisticated Central Instrumentation Laboratory.
• Exclusive Pilot scale Industrial Pharmacy laboratory.
• Film Former Apparatus, VJ Instruments, India.
• Fluidized Bed Processor – VJ instruments, India.
• 48- Plate Tray Drier.
• 16 Punch Rotary Tablet Machine.
• 12 Punch Rotary Tablet Machine.
• Heavy Duty Tablet Coating Machine.
• Humidity Controlled Stability Chamber.
• Environmental Testing Chamber.
• Probe Ultra Sonicator- OSCAR ULTRASONICS, India.
• USP 8 Stage Dissolution Test Apparatus – LAB INDIA, Mumbai, India.
• 8-Stage Diffusion Cell Apparatus.
• Freeze – Dryer - ILSHIN, Korea.
• Cooling Ultra Centrifuge – REMI, Mumbai, India.
• Brookfield Viscometer.

GUEST LECTURES ORGANIZED
GUEST LECTURES ORGANIZED [ Click here ]
WORKSHOPS / DEMONSTRATIONS / HANDS ON TRAINING ORGANIZED
WDH ORGANIZED [ Click here ]
SEMINARS / SYMPOSIA / CONFERENCES / MODULES ORGANIZED
SEMINARS ORGANIZED [ Click here ]
FACULTY TRAINING / DEVELOPMENT PROGRAMMES ORGANIZED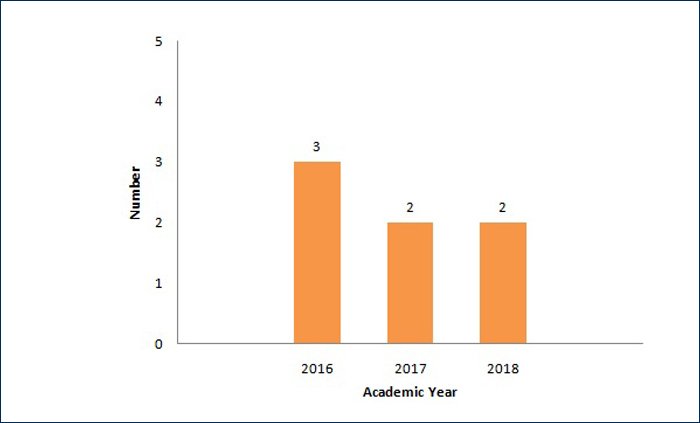 FTP/FDP ORGANISED [ Click here ]
GRANTS RECEIVED
GRANTS [ Click here ]
CONSULTANCY PROJECTS
CONSULTANCY [ Click here ]
AWARDS AND ACHIEVEMENTS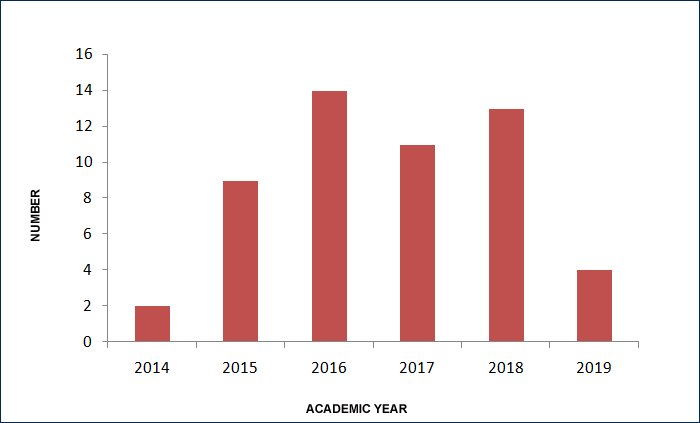 AWARDS & ACHIEVEMENTS [ Click here ]
BOOKS PUBLISHED / BOOK CHAPTERS
| | | | |
| --- | --- | --- | --- |
| S.No | Title | Author | ISSN/ISBN Number |
| 1 | Principles of Organic Medicinal Chemistry | rama Rao Nadendla | 81-224-1571-7 |
| 2 | Principles of Pharmaceutical organic chemistry | Rama Rao Nadendla | 1403-92495-3 |
| 3 | Medicinal Chemistry | Rama Rao Nadendla | 978-81-7800-296-5 |
| 4 | Pharmaceutical Organic chemistry Part - I | Rama Rao Nadendla | 81-85731-41-1 |
| 5 | Pharmaceutical Organic chemistry Part - II | Rama Rao Nadendla | 978-81-85731-78-0 |
SKILL DEVELOPMENT PROGRAMMES
1. Skill oriented certificate program on Advances in Oral Solids Manufacturing and Quality Control Techniques
2. Skill oriented certificate program on Advances in Formulation and Evaluation of Drug Delivery Systems.
3. Skill oriented certificate program on Advanced Pharmacokinetic Principles and Molecular Biotechniquespractices.
4. Skill oriented certificate program on Pharmaceutical Optimization and Quality by Design (Qbd) in Product Development.